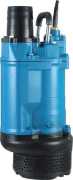 Zhejiang EO pump co.,ltd
Manufacturer and Exporter of water pumps under the range. We offer wide variety in submersible pumps , Dewatering Pumps,, centrifugal pumps, Self Priming jet pumps ,Vortex pumps and sewage pumps ,whether you need compact ,singe phase pumps or three phase pumps with high volume or high head capabilities , choosing our pumps are designed For domestic , ,irrigation ,tough mining ,engineering , residential and industrial applications.

EO PUMP is consistent quality oriented origination,we have a system procedure and well equipped infrastructure in producing the product , The production process is always controlled strictly starting from raw material supply up to final quality control , our company comprises of efficient and experienced engineers, technician, experts, and dedicated workers

We make sure that our clients are satisfied with every aspect of our business and relationship by providing them quality in products,delivery,service and price.